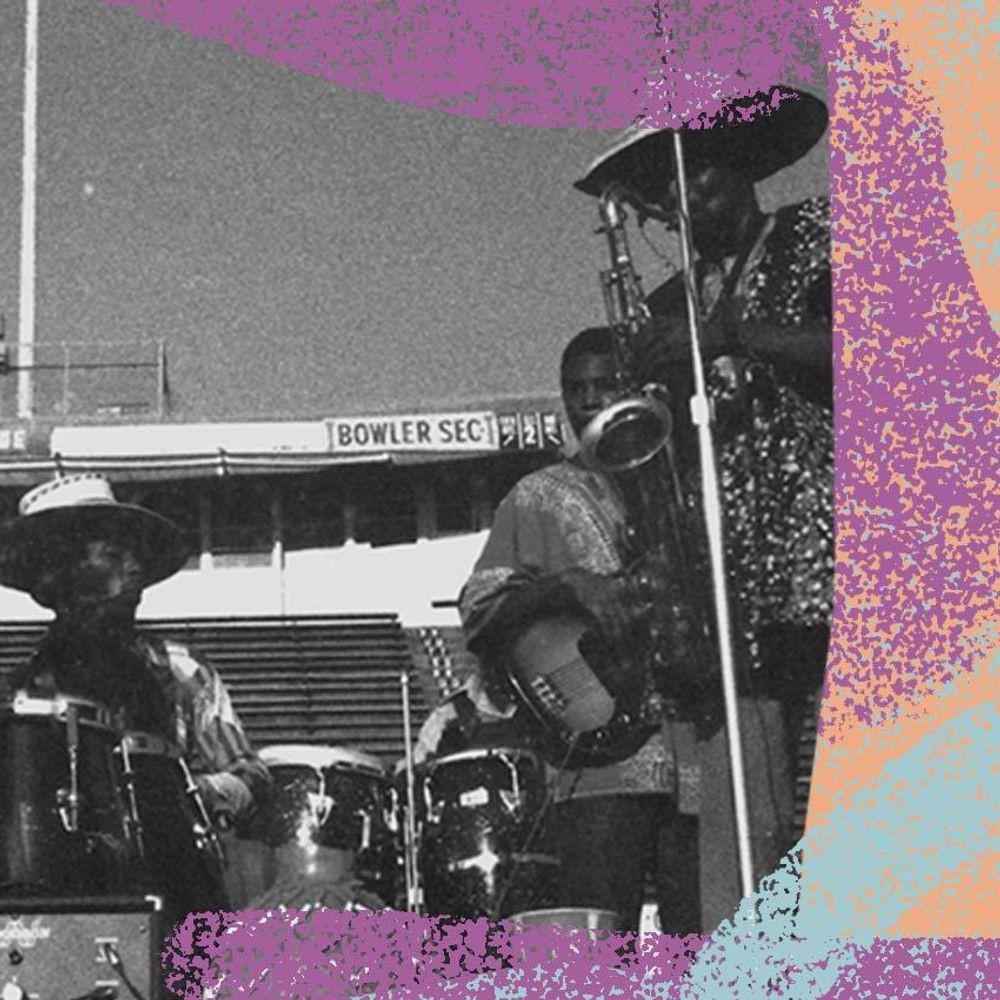 "Soul Love Now" And the Legacy of Black Fire Records' Jazz
By Daniel White · August 10, 2020 I  BANDCAMP
On the night of October 28th, 1975, Howard University's Cramton Auditorium was packed. Oneness of Juju had made the drive from Richmond to play this show, which was no ordinary gig: this was Howard University in the '70s, the Mecca of Black culture and thought. Oneness of Juju's bandleader, James "Plunky" Branch, was going to give the crowd a show to remember.
"The most spiritual music in the ancient African days was the music that made you move." Plunky tells the audience before the band launches into "African Rhythms," the lead track from their newest album of the same name. "We created this piece so we would have a piece of music that was spiritual, informative, and at the same time, something you could get off to."
BLACK FIRE
RICHMOND'S PIONEER OF AFRICAN LIBERATION MUSIC PROVIDES A NEW SOUNDTRACK TO ANOTHER REVOLUTIONARY SUMMER.
BY PETER MCELHINNEY  I June 30, 2020  I   STYLE WEEEKLY
Every night, rain or shine, at precisely 7 o'clock during this lockdown season, James "Plunky" Branch performs on his front porch in the 2200 block of Rosewood Avenue in Byrd Park.
Sometimes he plays his tenor sax, sometimes the soprano. The set includes originals and covers, instrumentals and vocals, jazz standards...